Brooke pulls a gun on Adam!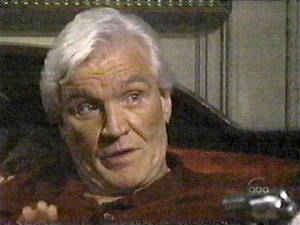 At first Adam thinks she's interested in sex.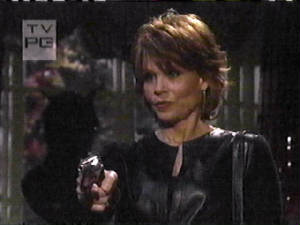 Brooke wakes Adam and points a gun at him.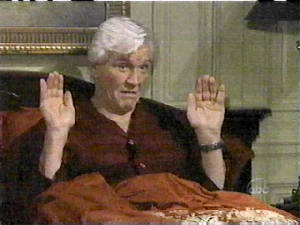 Adam pretends to surrender.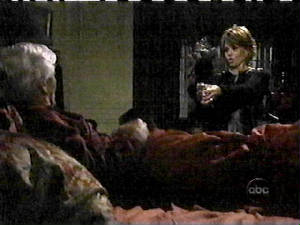 She tells him she wants the disk that he framed Jamie with.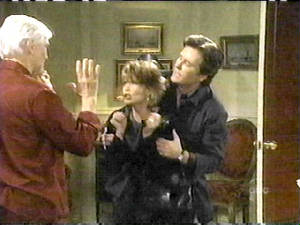 Tad has to hold her back when Adam tells her there are more copies of the disk.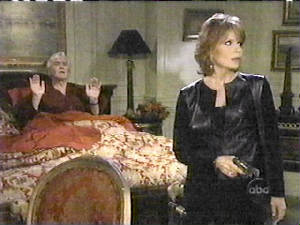 Mary, JR and Tad distract Brooke briefly until Adam sends Mary and JR away.