While basking in the afterglow Brooke tells Adam she's glad he insisted.
Finally Brooke agrees to make love to Adam one more time. Who can resist the silver fox?
While saying good night at her front door Adam sweeps her into a kiss and they get carried away.
They decide to continue their affair, but Brooke has some rules. One is that no one can find out.
It's Hayley and she's not happy when she sees her dad with Brooke, who decides to end the affair.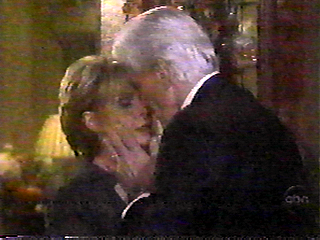 Just as they finish kissing they hear someone coming up the walk.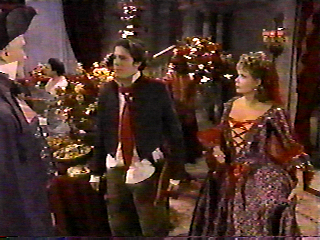 Jamie announces to everyone at the costume ball that his mother and Adam are sleeping together.
This is where the story ended. Will there be more? Stay tuned!